ABOUT
De Home Cleaning Services has started as a family business, with John and Cassia working full time cleaning residences in Toronto. After many years as partners John has recently started a new business in August, 2017 in the machine rental segment and Cassia took over the business by herself. The business has grown and the company is also specialized in commercial cleaning, including retail stores, offices, schools and clinics all over the metropolitan Toronto area.
De Home's friendly staff is handpicked and trained to provide first class service with the highest professionalism, efficiency and attention to detail. We all work diligently to ensure that our cleaning services are performed to the highest industry standards, applying effective cleaning techniques with environmentally friendly products.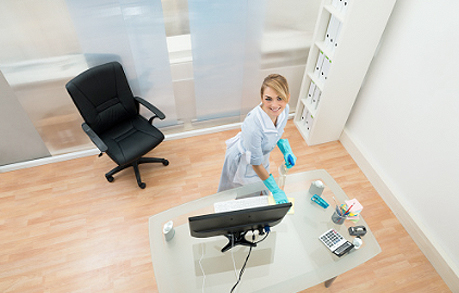 COMMERCIAL CLEANING
De Home Cleaning Services is fully insured and bonded.
We provide professional, commercial cleaning services to businesses and organizations in Toronto and across the GTA. Whether your space is a tiny studio or a large office our staff can take a good care of it for you: daily, weekly, bi-weekly, monthly, or only in special occasions.
Offices
Galleries & Art Studio
Dance, Pilates & Yoga Studios
Medical and Dental clinics
Showroom & Retail stores
Real Estate pre-sale / pre-rental
Other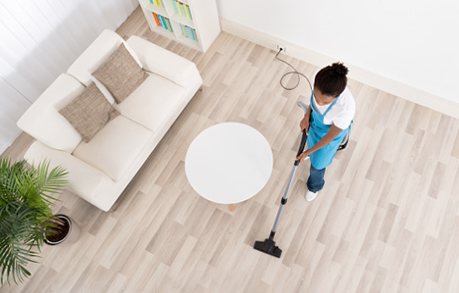 RESIDENTIAL CLEANING
Home Cleaning: Houses, Condos, Apartments & Lofts.
Professional, reliable and responsible cleaning services for your home. We provide residential cleaning in Toronto and all across the GTA. Our services include:
Regular Maintenance:
Daily, weekly, bi-weekly, and monthly cleaning.
Special Occasions:
Move in/out cleaning, pre/post parties, weddings, and other celebrations.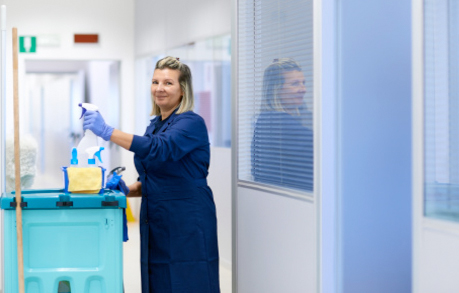 JANITORIAL SERVICES
Outstanding and Reliable Janitorial Services
De Home Cleaning provides janitorial services to residential and commercial buildings anywhere in the metro Toronto area.
Residential Buildings:
Condominium.
Commercial Buildings:
Offices, Schools, Stores, Medical Clinics, and Others.
Do you need daily cleaning services? Weekly? Bi-Weekly? We can also accommodate our working schedule to morning, afternoon or evening shifts, in order to meet our customer's needs.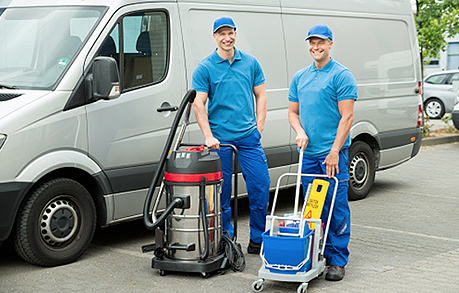 SPECIALIZED SERVICES
De Home Cleaning Services cares about all details.
We offer all sorts of commercial and residential cleaning services: offices, retail stores, clinics, houses, condos and lofts.
Need specialized service?
We can help you out in many areas:
Window cleaning
Carpet & upholstery steam cleaning services
Spring cleans
Maid services and housekeeping
Move in/out cleaning
Post renovation cleaning
Construction clean up
AREAS WE SERVE
We are currently focusing our services to the following areas:
TORONTO WEST:
Bloor West/ Royal York/ Islington
TORONTO EAST:
Bloor East/ Beaches
MIDTOWN TORONTO:
St. Clair West/ Eglinton/ Yonge St./ Mt. Pleasant/ Spadina
DOWNTOWN TORONTO:
Liberty Village, Financial District
GTA
REFERRAL PROGRAM
Refer a friend and get 15% off on your next cleaning service with us.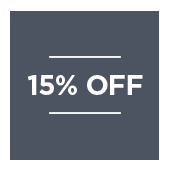 We do appreciate having you as a customer and we would like to reward you as much as possible, specially when you help us grow our company. When you refer a friend, co-worker, family member, or anyone to DeHome Cleaning Services and they become our customer, you will receive a 15% discount on your next cleaning services.
We do appreciate having you as a customer and we would like to reward you as much as possible, specially when you help us grow our company. When you refer a friend, co-worker, family member, or anyone to DeHome Cleaning Services and they become our customer, you will receive a 15% discount on your next cleaning services.
FAQ
If you have any other questions please feel free to contact us.
Does someone have to visit my house to give me a quote?
No, we don't need to visit your house prior your appointment to give you a quote as our price is based hourly.
How often should I get a visit?
Some of our clients prefer weekly, bi-weekly or monthly cleaning services. De Home can also customize a cleaning service program that will best suit your needs.
Does De Home go green?
Yes, we are committed to use environmentally friendly products.
Are the supplies included?
In the first visit De Home cleaning services will provide environmentally friendly cleaning supplies for free. Most of our clients prefer to provide their own supplies. In order to help our clients we can email you a list of suggested products and materials that best suit your needs.
What type of vacuum should I buy?
If you're trying to decide what vacuum type is best, we recommend a canister-style vacuum as opposed to a stand-up vacuum. This is because canister-style vacuums are better at getting into hard-to-reach areas and they're easier to maintain.
Is HST charged?
Yes, 13% HST will be added to your invoice.
Do you provide invoices/receipts?
Yes, we will provide you an invoice after the service is completed.
How can I pay for my services?
You can pay by Credit Card (VISA/MASTER), PayPal or E-mail Transfer Money.
Payment for all cleaning services is due at the time of cleaning unless otherwise arranged with the office. If the payment has not been made within 24 hours after the invoice been received a $10.00 late fee will be incurred.
What happens if I need to cancel my appointment?
We understand that schedules may change and that flexibility is required. We send out a reminder email prior to your service and we require a 48-hours notice for cancellation. A 50% cancellation charge will be applied if notice is not received before this deadline. Also, if our staff arrives at the location and there is no key arranged for them or if they can't gain access to the house for whatever reason, a 50% lockout fee will be applied.
Does the cleaners work on Sundays?
Our team does not work on Sundays or Holidays. The cleaners work from Monday to Friday from 8 am to 5 pm and on Saturdays from 8 am to 12 pm.
Do your cleaners work in teams?
Depending upon the size of the job De Home Cleaners generally work individually at each location. For larger cleanings, post renovation cleanings, "heavy duty" or commercial cleanings De Home may provide a team of cleaners. Clients are charged in labour hours, one professional cleaner working for three hours equates to three professional cleaning working for one hour. We don't charge by person only by labour hours.
Can the cleaners move heavy things to clean behind?
We value our employees and take their safety very seriously, so our policy requires that they not lift anything heavier than 22 lbs. We do not want them to risk back injuries, and, we do not want to damage your floors either. If you would like cleaning done behind a refrigerator / stove, sofa or other heavy furniture, please have it moved prior to cleaning so your service team can access the area.
How can I communicate with my cleaner?
We ask our clients to always send the instructions or any requests to our office and we will pass it to the cleaner.
Please note that our staff does not have access to their schedule and are not authorized to share any information about it so, if you need to make any modifications in your scheduled appointments please contact our office directly. The cleaners are not authorized to work overtime without our permission, nor perform extra tasks without previous notification sent by De Home as it takes extra time and can affect their schedule.
Can I tip my cleaner?
Gratuity is not required or expected, but always appreciated. If you do choose to leave, cash is preferable as it will be shared equally by your cleaning team. An occasional note to the team when they really impress you would also be welcomed. In addition, your cleaning team receives bonuses based on your feedback, so please write them a review at our Homestars page you can find the link here at our website.
Can I hire a past or present De Home employee?
Our Client's Service Agreement states that you agree not to hire any past or present De Home Service Team members, for any home-related services that you are introduced to through De Home. If you wish to employ a De Home Service Team member, our referral fee is $3000.00 – this is due in full immediately upon employing or using the past / present staff member, regardless of whether the employment is continuous employment or on a contract basis.
De Home reserve the right to pursue alternate methods of collection if the fee is not paid.
How much the company charges for extra services like clean the fridge or the oven?
We do not charge more for extra services such as cleaning refrigerators, ovens, windows, etc. However, the cleaners will likely need more time to perform these sorts of services. Please contact us in advance so that we can provide more time in order to have the requested work done.
On holidays who will take care of my home?
Leaving town on a vacation or business trip? Trust De Home bonded house sitting experts to maintain your house or condo while you are away. De Home's house sitting visits include: mail/newspaper/flyer collection, plant watering, pet feeding, checking of all rooms, doors, windows and any other special requests that you may have. Let De Home take care of your home or office while you are away so you can enjoy your trip.
What happens if I can't be home during those hours? Can I give you a key?
Many of our customers are working people that just don't have enough time during the day to do everything. They also appreciate coming home to a clean house and enjoy not being there while our employees are cleaning. These customers work out different arrangements based upon their individual situations. Most supply us with a key to their home. The key is numbered and kept in a lock box. There is nothing on the key that would let someone else know whose key it is. Others give us a code to enter through the garage.
Is my home safe?
Yes, keys you provide us will not identify your home. The personal information you share with us is encrypted. Our staff are all bonded & pass background checks.
What happens if something is damaged in my house? Can that be discounted on my bill?
De Home team is very careful but accidents happen so If anything in your house is damaged during a cleaning, get in touch with us immediately by phone or email. We ask our clients to send us pictures of anything found damaged and we will manage to send our own contractor to fix it. In case of an object broken we will buy and replace it for the same one, if it is not possible we will give you a gift card in the same amount. The damage will not be discounted from your bill so you have to pay it within 24 hs after the visit and we will reimburse you for the damage separately.
If any invoices remain unpaid, all rights regarding a Damage claim are waived until the outstanding amount is settled.
Are you bonded & insured?
Yes. A copy of our insurance is available upon request.
Do you have WSIB coverage?
Yes, our cleaners are also covered by WSIB.
TESTIMONIALS
If you have any other questions please feel free to contact us.
Excellent Cleaning Service
We recently began using De Home for biweekly cleaning of our condo. Carol does an excellent job, working non-stop and leaving the place in great shape. We also appreciate the professional and well-organized communications with the office–for example, the confirmations that are sent to us. And we liked the cordial contact we had with Cassia when we first called De Home for information.
GreeneMay
Cleaning Of My Condo
My condo was left very clean, organized nicely and neatly, service was quick and communication was perfect.
Tressa
Home Cleaning
We have been with De Home for the last 4-5 years. They have taken great care of our home. In addition, they have helped us out with special requests and have been amazingly flexible to our shifting needs. Communications with their office are professional and always appreciated – appointment reminders and invoices are always sent on time. I would highly recommend them to anyone looking for exceptional home cleaning services.
SaBee
Outstanding Cleaning
Our last clean was OUTSTANDING! We were so pleasantly surprised when we got home! It was definitely above and beyond.
Michelle Pinchev

DE HOME CLEANING SERVICES

OFFICE: (647) 500.5521
CASSIA MARTINS: (416) 450.7639
EMAIL: info@dehomecleanservices.com
ADDRESS:
812 Lansdowne Ave
Toronto, ON, M6H 4K5
De Home Cleaning Services